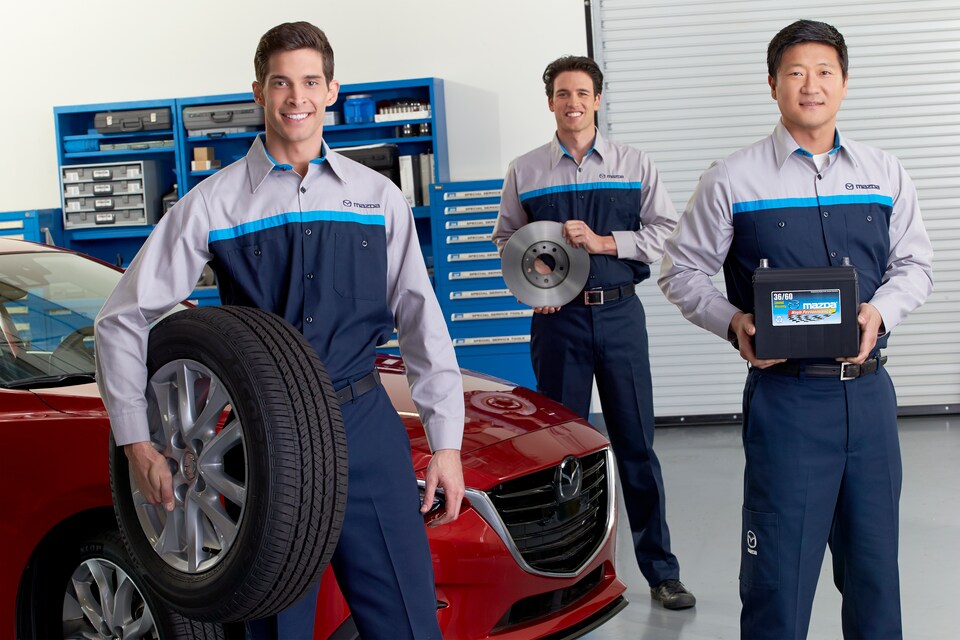 When the time comes to exchange the oil in your Mazda CX-5, there are a few options for Mazda owners. Some drivers who are mechanically inclined and own the tools to conduct a proper oil change may do so from the comfort of their home garage. If you're a Mazda CX-5 driver, and you don't have the time or supplies to work under the hood yourself, don't sweat! If you're looking for a certified team of Mazda technicians in Fairhaven, MA to cater to your car service needs, our service center offers timely and professional oil changes for all SUV drivers!
The type of oil drivers should choose for their Mazda CX-5 varies between mileage and engine size, but for the SKYACTIV-G 2.0 and SKYACTIV-G 2.5 engines, the recommended oil is Supra 0W or 5W-30. Depending on how often and how far you commute, your oil should be changed on a routine schedule of every 7,500-miles or every 12-months. Rest assured that when you visit our service center in Fairhaven, that our service team will know exactly what your Mazda SUV requires, and when your vehicle is registered in our database, we can pull up the necessary fluids your vehicle requires depending on model age and mileage.
Schedule an Oil Change For your Mazda CX-5 Today!
We provide all the resources and expertise for a swift and reliable oil change and if you're looking to save time and avoid that hassle of changing your Mazda CX-5 on your own, allow our trained technicians to assist with a proper oil change. Contact us today by calling our service team at (888)448.5982, or fill out an online service application. While you wait for oil service, enjoy a short wait in our state of the art customer lounge, or browse our new inventory for the latest Mazda CX-5 release!