When you're shopping for a Mazda, you might hear a lot of people and read a lot of things that refer to "SKYACTIV® " technology and design? What many resources often aren't clear about, however, is what exactly SKYACTIV® is.
It's more than just a pretty word. SKYACTIV® is the philosophy that drives the design of Mazda vehicles, including the new Mazda CX-5 SUV. What it essentially means, in the simplest terms, is delivering a driving package that combines excellent performance with old fuel efficiency.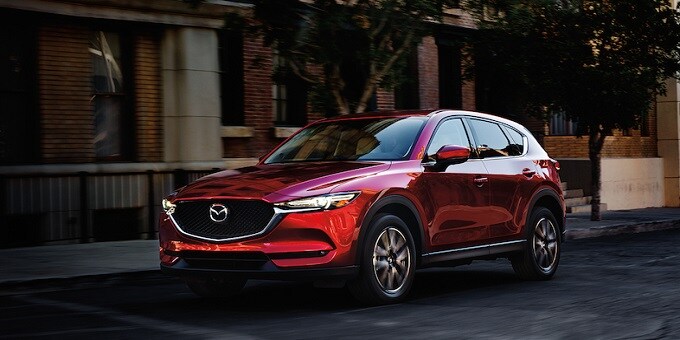 In the CX-5, this means combining a sturdy, lightweight and aerodynamic chassis with a 2.5-liter 4-cylinder engine that's been specially engineered to deliver the agile driving experience Mazda drivers expect, along with solid fuel figures that are competitive with the best of its peers in the mid-size class.
The CX-5 can deliver 25 miles per gallon on city streets and 31 miles per gallon on highways. That's more than respectable for a vehicle of this size. And it becomes even more impressive when you consider how nimble the CX-5 feels compared to its competitors.
Mazda's SUVs are beloved among critics and drivers alike for their ability to provide a driving experience that feels more akin to a smaller car. This experience is a direct result of Mazda's SKYACTIV® approach.
If you'd like to learn more, drop us a line at Alden Mazda in Fairhaven, MA. Our friendly staff of Mazda-brand experts would be happy to provide additional insight into everything our new Mazda inventory has to offer.