A lot of pieces go into your vehicle. Few of are as important as its oil. Without oil, all of the other parts that make your vehicle run would wear out and break down. Your oil likewise helps to cool your engine. It's essential to making sure that everything is running smoothly. In other words, when you're ready to change the oil in your Mazda CX-5, you want to make sure you're doing it right.
What Oil Should I Use in my Mazda CX-5?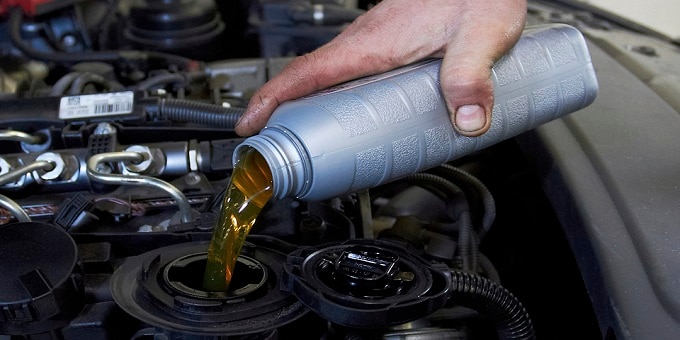 When you decide to change your vehicle's oil, you'll have a lot of options available in terms of the oil available to you. What would the service team at Alden Mazda recommend? In line with our manufacturer's recommendation, we suggest you use SAE OW-20 oil. Available as fully synthetic or in a blended form, SAE OW-20 should provide the optimal lubrication you'll need to get the best performance out of your CX-5.
If you need help finding the right oil, or changing it, the service team at Alden Mazda would be happy to help. Our onsite service center has the tools and expertise you need to make sure your CX-5 is performing its best.
Schedule a Service Visit Today
If you'd like help getting your oil changed, or with any of your vehicle service needs, feel free to drop us a line at Alden Mazda. Our onsite service center would be happy to schedule a convenient appointment where we can handle all of your vehicle maintenance needs.