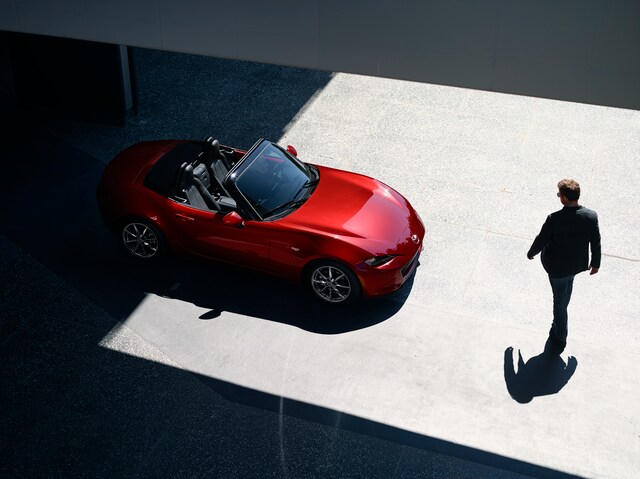 Have you decided to get rid of your vehicle, but you don't wish to deal with any private buyers or unfamiliar used car buyers in New Bedford and Fall River? Luckily for car sellers who choose our Mazda dealership in Fairhaven, our team of friendly professionals will work with you to put money in your pocket after selling your old car, truck, or SUV. Read forward to see how easy it is to sell your car in Fairhaven, MA with our team!
How Our Car Buying Process Works
We want to make it easy for our car sellers to receive the full value for their car's worth, and we utilize the Appraisal Lane app which sets our drivers up with a live team of experts who will go over all the details of your vehicle condition and worth with you. This saves our drivers from Dartmouth time and the hassle of having to make the drive into our dealership, and you can get the price for your car right from the comfort of your home office or sofa!
If you're curious about selling your car to our Mazda dealer, see some of the frequently asked questions below.
How Do I Download the Appraisal Lane App?
Visit our sell/trade page to download the app for your Android or Apple iPhone. Follow the directions to get started and expect a timely response from the online appraisal team.
If I modified my vehicle, does that impact the Guaranteed Appraisal?
For drivers who customized their vehicles with non-OEM parts or accessories, your buying window becomes smaller for specific buyers who share the same interests.
What Happens After I Receive My Appraisal?
Once you receive your appraisal, and you're satisfied, bring your vehicle into our dealership to finalize the process and redeem your money!
Work with our Friendly Experts Today!
We invite all drivers who are looking to sell their car in Wareham and Plymouth! Fill out our form on our value your trade page, and together we'll get you heading in the right direction toward selling your car. If you have any questions, feel free to call our sales team at (888)448.5982 or visit our FAQ page! We hope to work with you soon!