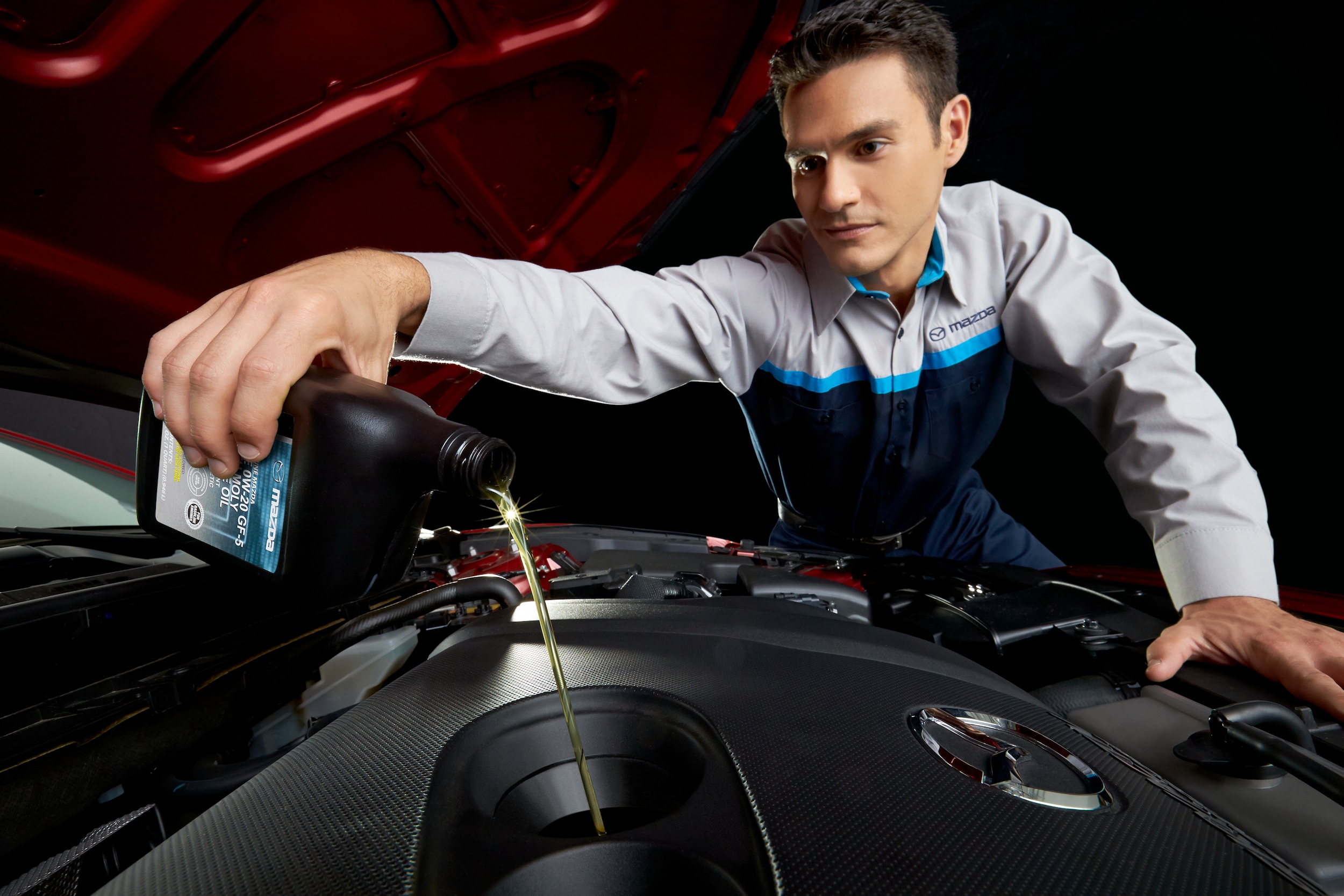 Do you remember the last time you got your oil changed? If not, it's probably time to find a trustworthy service center to get the job done. Here at Alden Mazda, not far from Plymouth, our service center provides fast and easy oil changes whenever it works best for you. Schedule your appointment with our Mazda experts today.
Benefits of Choosing the Alden Mazda Service Center
Our service center features a team of technicians dedicated to the Mazda brand. We keep upstanding knowledge of the updates and changes in new Mazda models from year to year to remain as prepared as possible to service your vehicle with accuracy and efficiency. One visit, and you'll never want to bring your Mazda car, coupe, or SUV anywhere else around Wareham.
How to Know if You Need an Oil Change
Maintaining fresh oil in your engine is a vital part of keeping your luxury vehicle happy and healthy. For Mazda models, it's typically recommended that your vehicle gets its oil changed regularly every 7,500-miles or at least once per year. This, of course, depends on the age of your model and its exposure to the harsh elements of Massachusetts winter. In some cases, more frequent oil changes are necessary.
You can check your oil yourself using a dipstick, and if it comes out dark brown or empty, it's time for a change. Additionally, any oil signal illumination on your dashboard is a tell-tale sign that it's time to come in for service near Dartmouth.
Schedule an Appointment Today
Our service center near Fall River is full of expert technicians trained to take care of your Mazda model with efficiency and expertise. Book your appointment from the comfort of your own home at a time that works for you. We strive to remain flexible and sensitive to your busy schedule.
Stop by to see us at the Alden Mazda service center near New Bedford today.