Fuel-Efficient MAZDA Models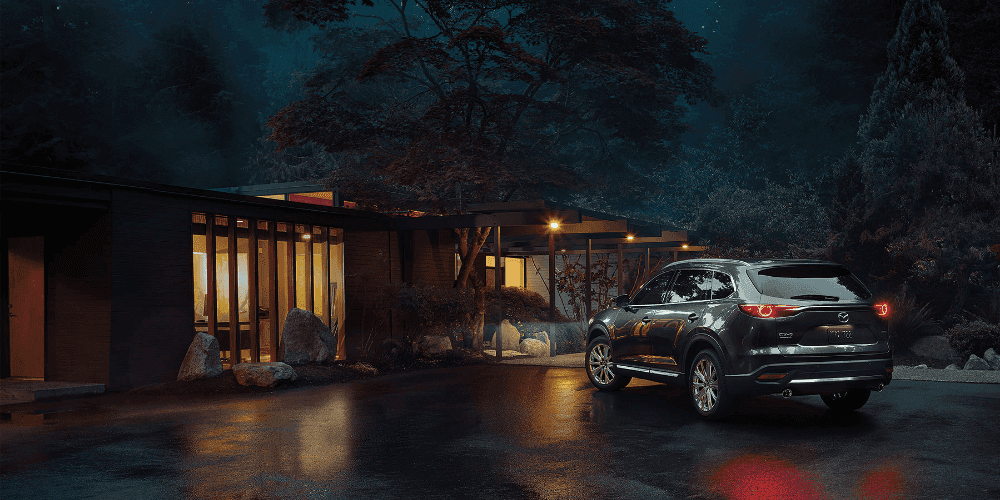 ---
Mazda vehicles are known for their style, affordability, and fuel economy. If you are shopping around New Bedford for an SUV or crossover that does not guzzle gasoline, you truly cannot go wrong with the Mazda brand. Even non-hybrid SUVs and crossovers from Mazda deliver impressive fuel economy figures, so you can spend more time on the open roads of Dartmouth and less time at the local gas station. Let's take a look at the fuel economy figures for some of the most popular models in the Mazda lineup.
MAZDA Fuel Economy Figures
Below, we have highlighted mpg ratings for three popular Mazda models: The Mazda CX-5, Mazda CX-9, and Mazda CX-30. Beyond efficiency, each SUV has a lot to offer Fall River drivers.
MAZDA CX-5
The Mazda CX-5 comes with standard i-ACTIV AWD® without compromising on efficiency. A SKYACTIV®-G 2.5 DOHC 16-valve 4-cylinder with Cylinder Deactivation is paired with a 6-speed automatic transmission to deliver these fuel economy figures:
2023 MAZDA CX-5: 24 mpg city / 30 mpg highway
MAZDA CX-9
The Mazda CX-9 is the larger sibling of the Mazda CX-5 with three rows of seats and a cavernous cabin. Don't let its size fool you. It is still remarkably efficient:
2023 MAZDA CX-9: 20 mpg city / 26 mpg highway
MAZDA CX-30
The Mazda CX-30 is a newer addition to the lineup. It features i-ACTIV AWD® with Off-road Traction Assist for exciting performance in challenging road conditions. When it comes to fuel economy, once again, the Mazda lineup does not disappoint:
2022 MAZDA CX-30: 24 mpg city / 34 mpg highway
Determining Fuel Economy
Each year, the Environmental Protection Agency (EPA) evaluates new vehicles to determine how efficient they truly are. Vehicles are put through a series of tests in controlled laboratory conditions. The Mazda models listed above performed quite well in their respective segments during EPA testing.
Factors that Affect Fuel Efficiency
Driving aggressively (speeding/quick braking) can reduce your gas mileage up to 30% on the highway and up to 40% in the city.
Idling for extended periods of time can also decrease fuel efficiency.
Regular short drives also affect your Mazda's mpg, especially during colder temperatures. This is because the engine doesn't have time to fully warm up.
Driving at high speeds increases the wind resistance of your vehicle, which diminishes how efficiently it performs.
Contact Alden Mazda for More Information
Mazda fuel economy is noteworthy across the board. If you would like to see the lineup in action, visit Alden Mazda and we can get you set up with a test drive. Contact us for more information.